Our Kyo Yuzen Artisans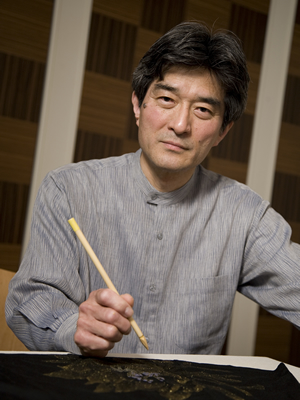 Kyo Yuzen, a traditional craft designated by the Minister of Economy, Trade and Industry (hand drawing department)
Traditional Craftsman
Mansuke Ishida
(certified in 2004)
Profile
| | |
| --- | --- |
| 1972 | Trains under his mentor Jusei Konishi, ,a Japanese sumi-e (ink painting) painter. Enters Konishi school. |
| 1981 | Wins the textile sector for the Kyoto Craft Industrial Technology Competition. (five times) Also later wins many awards such as the Osaka Takashimaya Award for the Japanese textile artist Exhibition (two times), Governor of Kyoto Pref. Award for the Tailored Print Silk Competition, Ministry of Economy, Trade and Industry, Commerce and Information Policy Bureau Award for the Tailored Kyoto Yuzen Competition. |
| 2012 | Kyoto Shimbun Award for the Japanese Textile Artist Exhibition |
In 1989, Mansuke Ishida starred as a traveler in a NHK (state channel) TV program called "Chotto Iitabi, Mori e Ikouyo, Kyoto Kitayama Hatchodaira (Nice little trip, let's go to the forest, Hatchodaira Kitayama Kyoto)". He is well-versed in the art of Kyo Yuzen, and works on the whole process, from designing to dyeing, and completes a Kyo Yuzen piece all by his self. He is particularly good at Yuzen sketching using the stroke technique of Maruyama-Shijo school. He eagerly participates and presents his pieces at exhibitions and competitions in order to improve his skills as a craftsman and as an artist. His pieces which feature motifs of flowers and trees are especially known for their delicate depiction.
Art Collection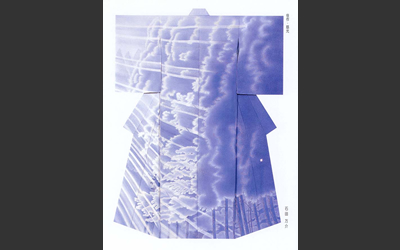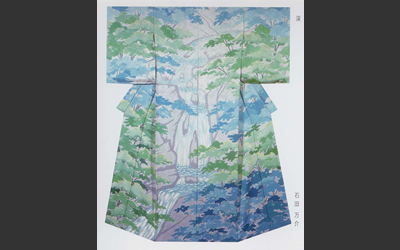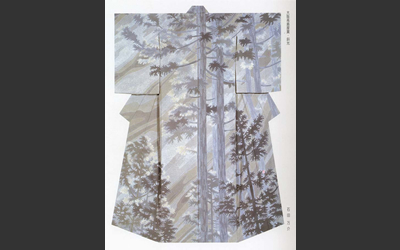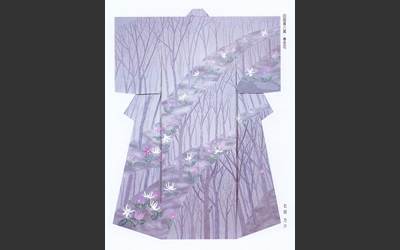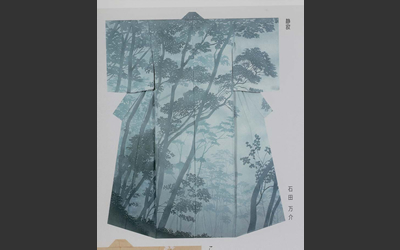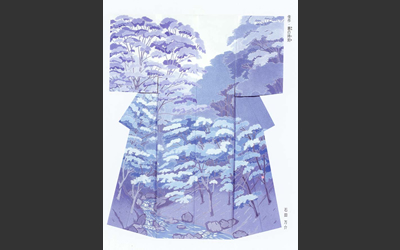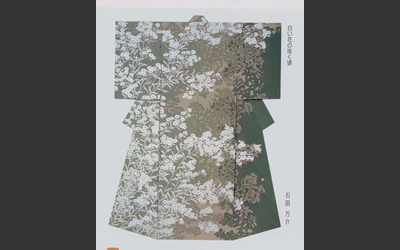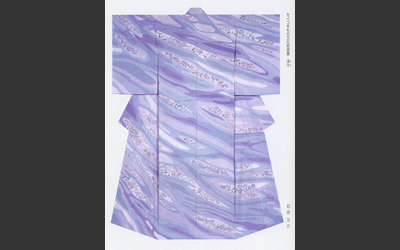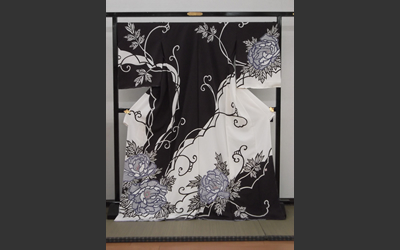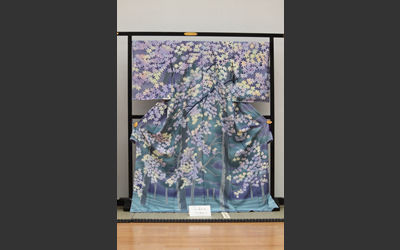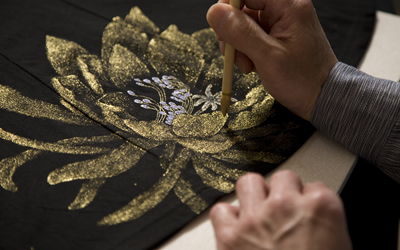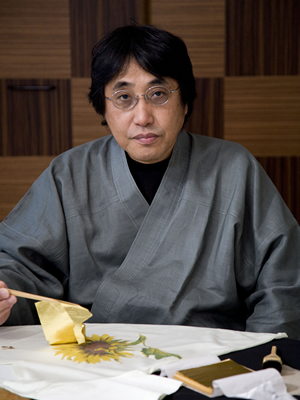 Kyo Yuzen, a traditional craft designated by the Minister of Economy, Trade and Industry (hand drawing department)
Traditional Craftsman
Takashi Nanjo
(certified in 2000)
Profile
1951
Born in Kyoto.
1970
Trains under his mentor Shigeru Morishita to learn gilt craft.
1978
Becomes independent and starts his own Nanjo Gilt Craft.
1997
Wins the Kyoto Yuzen hand-painting Association Award.
2000
Certified by the Minister of Economy, Trade and Industry as a Traditional Craftsman.
He has worked for famous long-established Japanese inns, temples and lots more. He has also worked on many pieces including kimonos for celebrities and the interior design of "Nippon-maru", the famous Japanese luxury liner.
Has demonstrated great skill at drawing from an early age and paints oil paintings. While still in college, he became an apprentice with Mr. Morishita, a gilt craftsman and later becomes independent. He undertakes the whole process of making a Kata Yuzen kimono from designing, making the mold, coloring and gilding by himself. Not only does he depict traditional motifs of nature, animals, and wares, with his innovative ideas, he also creates unique modern designs such as our Gion 359 character dragon, "Seiryu-han". As well as making kimonos, clothes and small goods, Nanjo also designs the lighting of famous inns, and handles pillar paintings and ceiling paintings of several temples. Also, he has made kimonos for many celebrities. For example, he made the skull pattern kimono for the popular Japanese musician, Koji Kitsukawa, and the kimono that was worn by the famous actress Sayuri Yoshinaga in the movie "GENJI - A Thousand Year Love" In addition, he has been requested to design for several famous foreign labels such as Louis Vuitton. In recent years, he made the world map art of the main hall curtain, lounge ceiling, and the information area of the Japanese luxury liner "Nippon-maru" which was renovated in the spring of 2010.
Art Collection